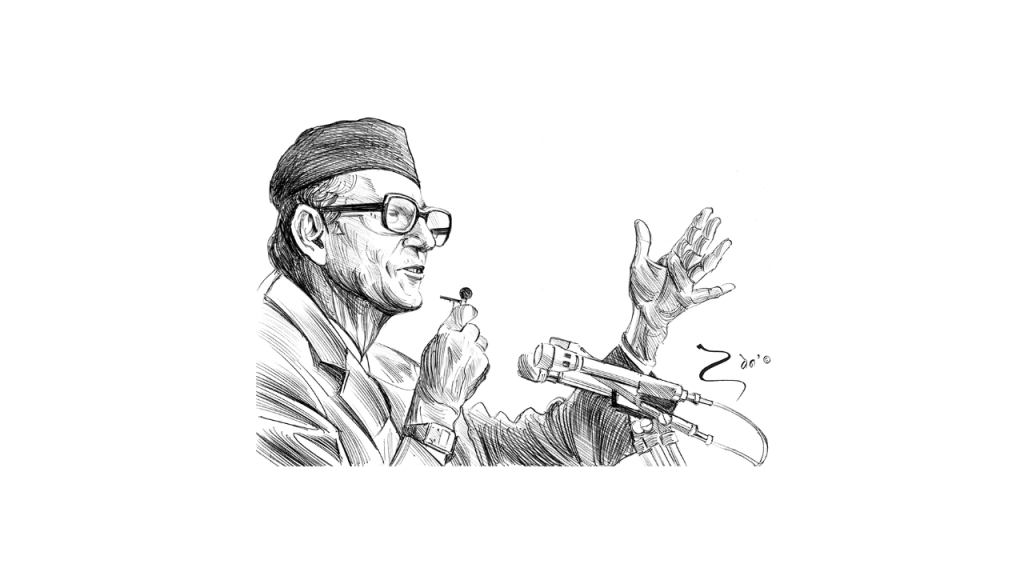 On the occasion of 25th anniversary of reign of Mahārājdhirāja Birendra Bikram Shah Dev, Parliament passed act for BP Koirala Memorial Cancer Hospital with the following goals:
To prevent cancer, diagnose and treat people suffering from the disease by providing high-quality health services to enable them to lead a humane life.
Conducting high-level studies on cancer and preparing the necessary manpower to achieve self-reliance in this field.
To develop systems that are not adverse to international recognition and practices in relation to the use, accumulation, displacement of radioactive materials for the prevention, diagnosis and treatment of cancer and other protective measures including equipment operation procedures used in that work.
Conducting National Cancer Control Program.
About BP Koirala
Rarely have we seen another Nepali leader who has reached BP`s political height, who has been able to articulate ambitious political programs and inspire the masses, and who has the ideological clarity, personal integrity and vision to reshape the economy of the nation. In other words, no political leader in Nepal has been able to fully match the all-round personality and popularity of BP. Politics provided him with a mechanism to work toward the fulfillment of the societal and personal needs that creative writers often imagine. This relationship later helped BP in his political pursuits to bring democracy in Nepal. He advocated the vision for democratic socialism as the best political and economic system for any state. He often gave the example of how a poor farmer in a village in Nepal lived, and urged the leaders and planners to think of the poor farmers while making plans or doing politics. Thus Nepal is still a long way from realizing the most humble level of economic development for its people as advocated by BP. BP often stated that without the uplifting the villagers, there would be no development in Nepal. It is often believed that a market economy may not be totally consistent with the idea of socialism, where the state plays a central role in redistributing wealth to ensure that the most vulnerable and poor have at least the decent living means. Through progressive taxation and other governmental programs in the areas of health, education and shelter, a socialist government seeks to provide for the benefit of the people who cannot do well for themselves in the free market. Thus, for him, even in a market economy, the state would ensure that people who do well financially utilizing the resources and labor, must also support in the state`s efforts to help the working-class people and other marginalized groups. (From Republic Media)